Our Park
The community of Pickwick got its name from a local post office named after Charles Dickens's The Pickwick Papers. The town was chosen as the site of a new dam as part of Franklin D. Roosevelt's New Deal to provide affordable electricity and employment for the area. After the dam's completion, the lands that housed the construction workers were transferred from the TVA to the state of Tennessee for the creation of Pickwick Landing State Park.
Today, Pickwick Landing State Park contains over 1,400 acres of land located just south of the Pickwick Dam. From the inn's meeting rooms and restaurant to disc golf and boating on the lake, Pickwick has plenty to offer for visitors of all ages!
Facilities
The Pickwick Landing State Park Inn features 119 rooms with lakefront views and private balconies, meeting rooms, exercise rooms, laundry facilities, gift shop, indoor and outdoor pools, and the Captain's Galley restaurant overlooking Pickwick Lake. Handicap accessible and pet-friendly rooms are also available at the inn. For a little more privacy, the inn offers both premium and standard cabins with full access to the inn's amenities.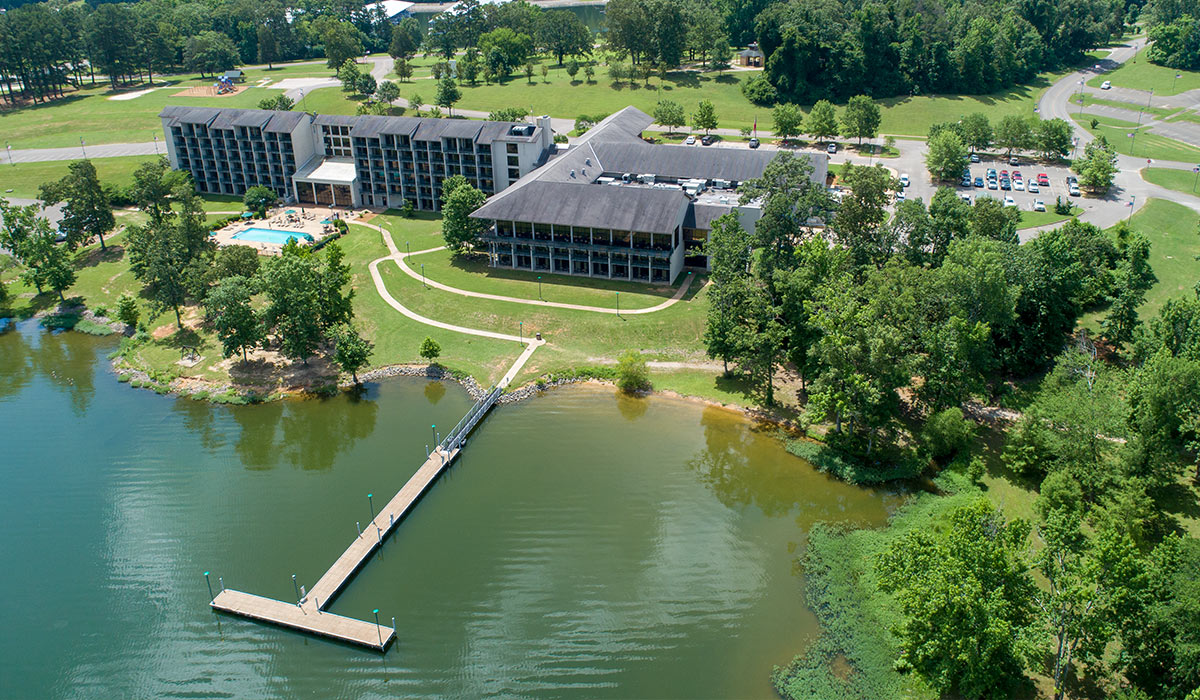 Recreation
Recreational opportunities are found in abundance at Pickwick Landing State Park, with activities for both land and water! The park's inn offers free shuttle rides to the full-service marina where visitors can rent boats as well as kayaks, canoes, and paddle boards for an exciting day of watercraft on the lake. The park is also home to one of 9 golf courses that make up the statewide Tennessee Golf Trail. The Pickwick Landing State Park golf course is an 18-hole course with driving range, practice green, snack bar, and club rental. Also located inside the park are two campgrounds including the Bruton Branch Recreation Area and the Pickwick Landing Campground, three swimming beaches at Bruton Branch, Circle Beach, and Sandy Beach, disc golf course, and a hiking trail. The abundant wildlife and rich waters of Pickwick Lake provide ample opportunity for boating, fishing, birding, and swimming year-round.